• When the training is finished a coach or a player can mark the workout as COMPLETE.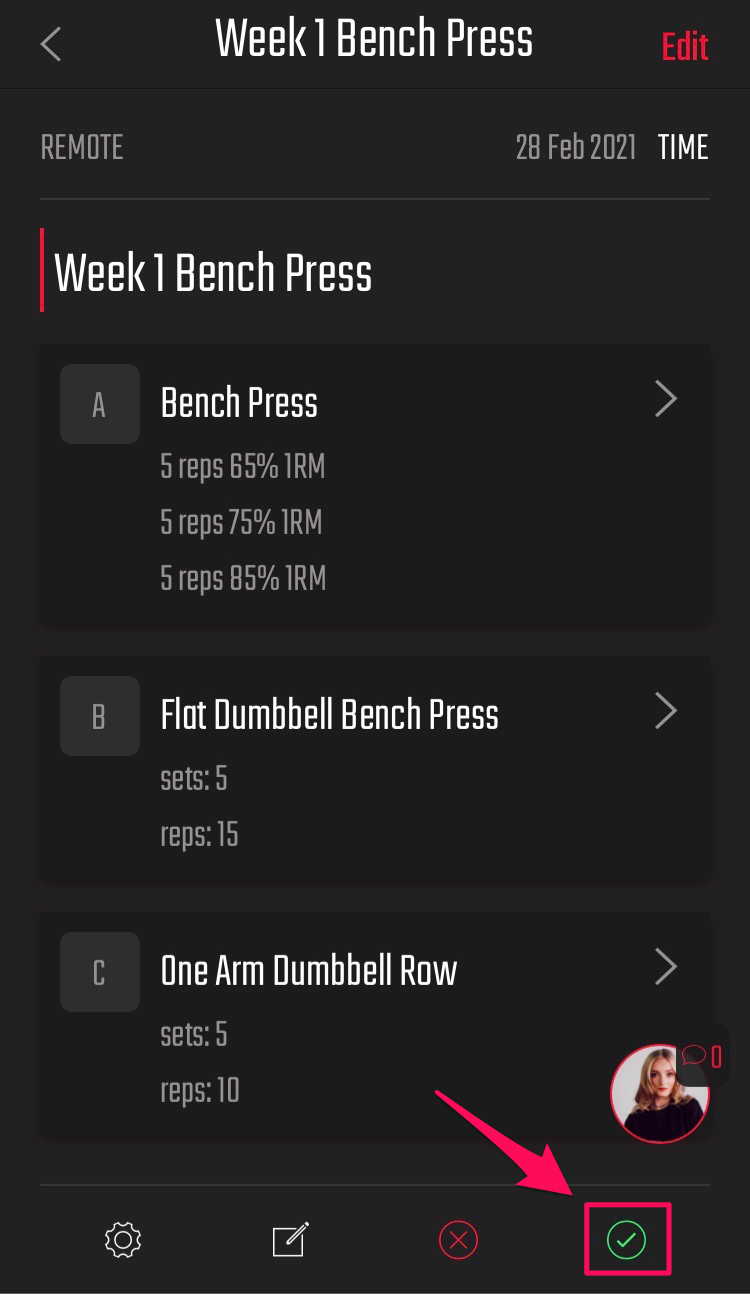 • System will ask for feedback. You will be asked about your mood after working out and the level of training difficulty.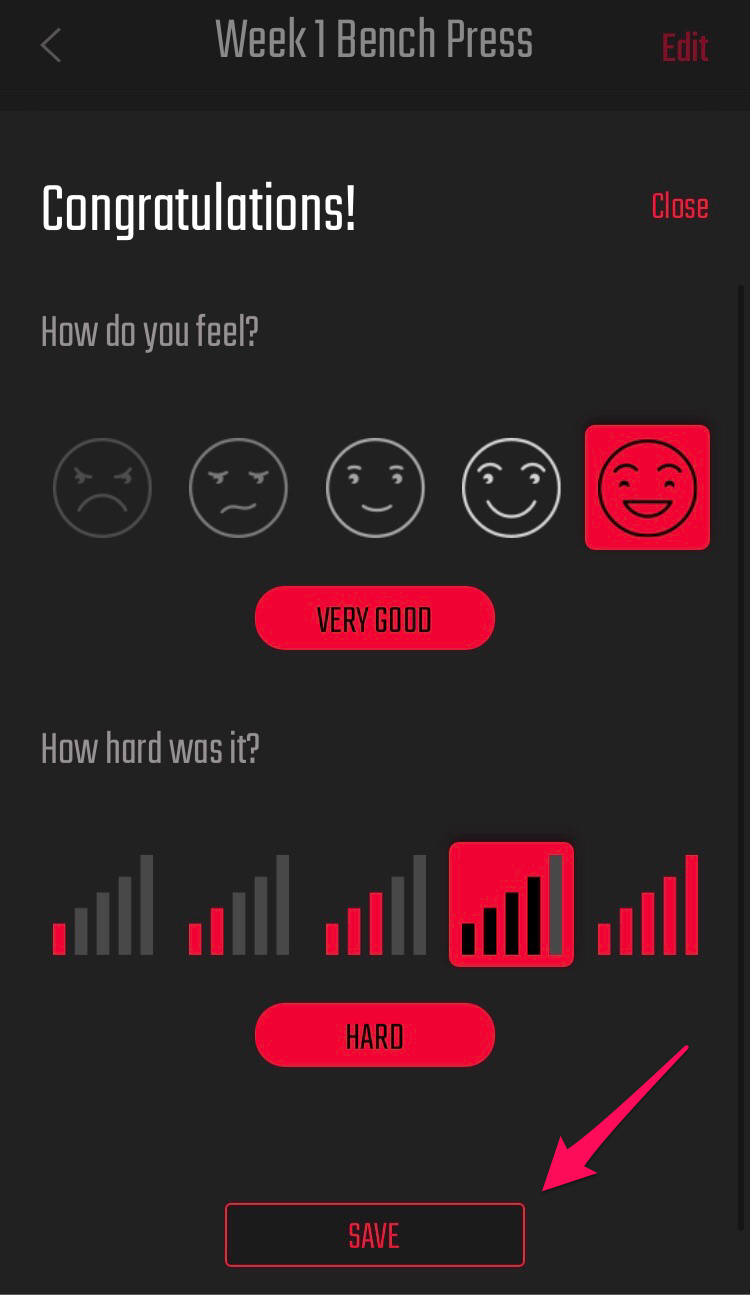 • From the given information a graph of satisfaction and difficulty over time is created. It allows you to monitor progress and create more personalized training schemes.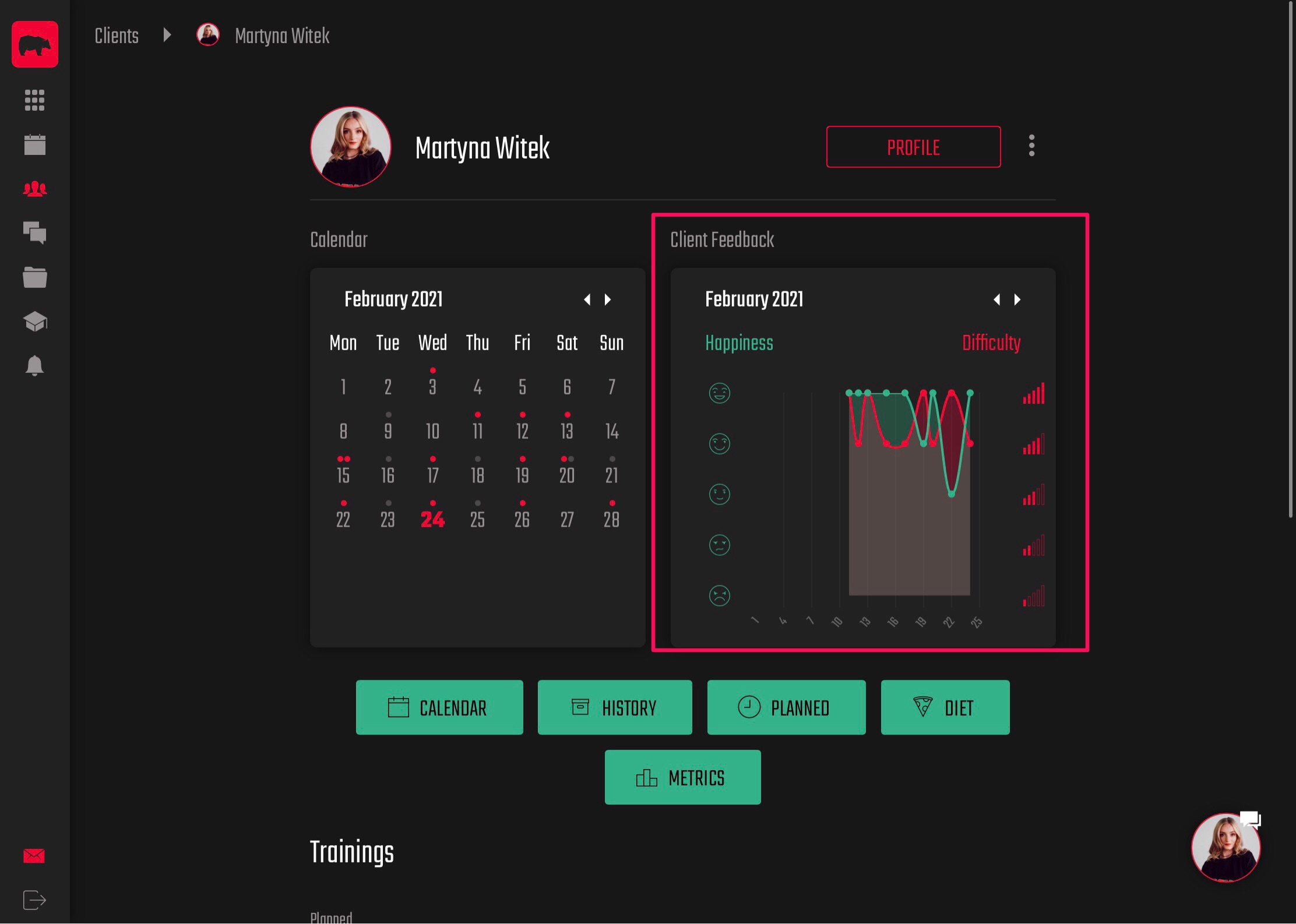 ATTENTION. The graph is available only through the browser.